Meet our other winners from our March Contests!
Jennifer Palladino was the winner of RideShare Delaware's first ever Spring Cleaning Profile contest! Nearly 75 individuals logged into the their profile during the month of March and updated their profile with information about their current commute. We thank everyone who participated and helped make our database that much more efficient!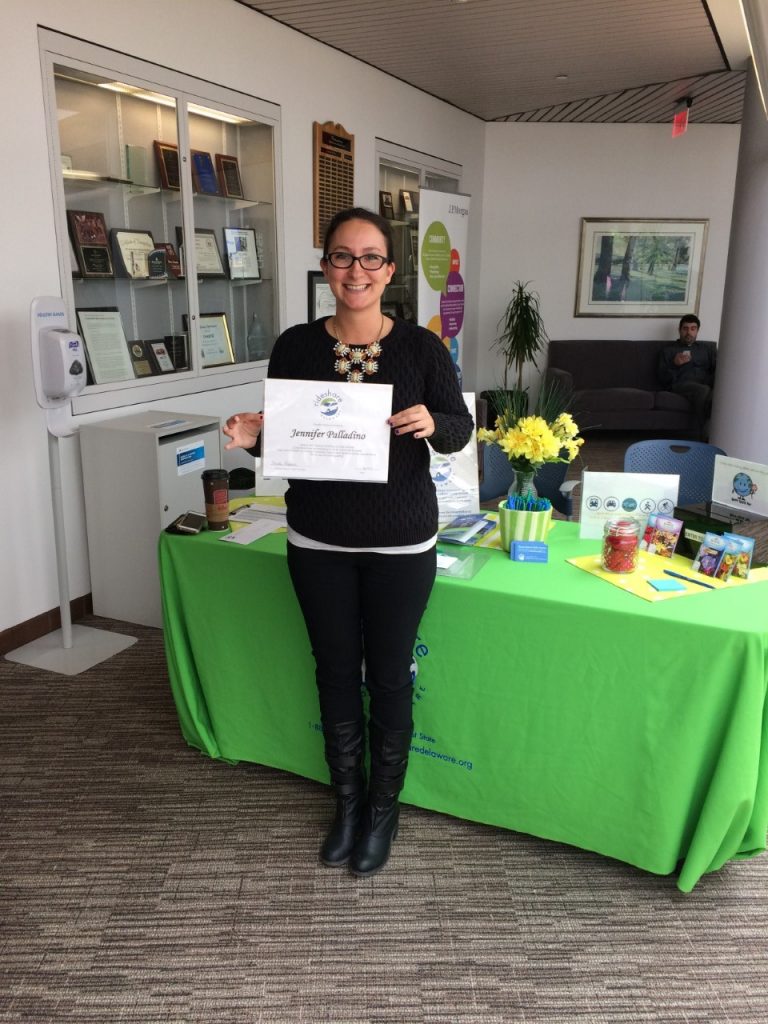 And a big congratulations goes out to Valentine Miller, with the Delaware National Guard, who is RideShare Delaware's Ride, Record, Reward! March winner. Valentine has been vanpooling for the past 4 years with her vanpool team. They meet at Dover Air Force Base and vanpool in a VRide van to the Delaware National Guard. Valentine and her vanpool partner Robert are pictured with their VRide van (other vanpool members were unavailable). RideShare Delaware thanks you for your clean commute!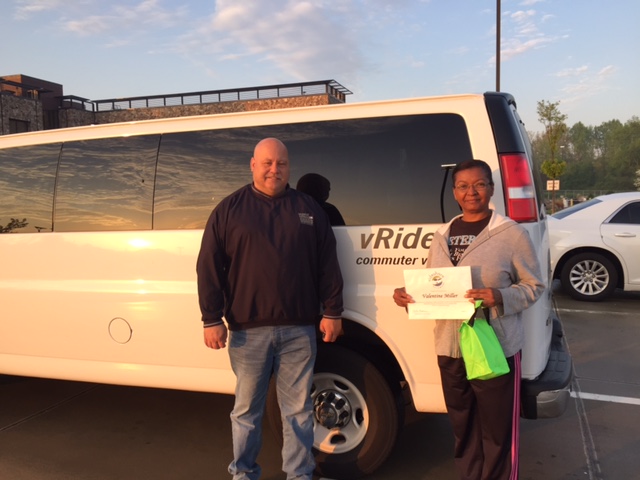 DISCLAIMER: The Delaware National Guard does not endorse individual companies or agencies. The information provided herein is distributed to our soldiers and airmen in the event they may wish to take advantage of the stated offer or event. This message is not an endorsement for the company/organization or its affiliates named within the content of the message.