The Delaware Department of Transportation (DelDOT) announces to motorists that drainage and paving work near Exits 7A/SR 52 and Exit 8/US 202 interchange will require closures of Exit 7A/SR 52 south and the weekend closure of I-95 Southbound through Wilmington.

Dates (pending weather) and Location:
Exit 7A/SR 52 South: Overnight Closure — 9 PM Wednesday, September 14 to 5 AM Thursday, September 15 and 9 PM Thursday September 15 to 5 AM Friday September 16

Exit 7A/SR 52 South: Closure — 9 AM Friday, September 16 through 5 AM Monday, September 19
I-95 Southbound: Weekend Closure — 9 PM Friday, September 16 to 5 AM Monday, September 19. 2nd Street on-ramp will remain open throughout the weekend.

Detours:
Exit 7A/SR 52 South (prior to full I-95 SB closure): Motorists will be directed to Exit 6, MLK Blvd. and follow signage back to Delaware Ave.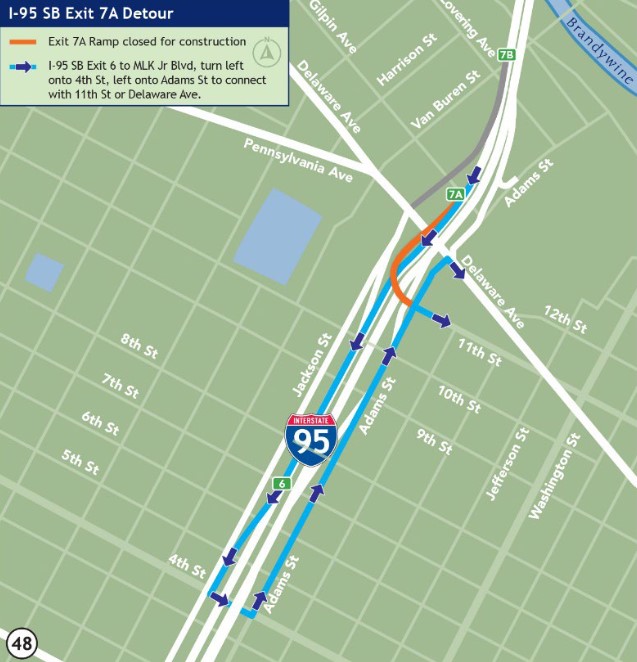 I-95 Southbound – Motorists coming from Pennsylvania will be directed to use I-495 Southbound. Local traffic entering I-95 SB will be detoured off at Exit 8/US 202, and directed to SB 141 back to I-95 SB.