RideShare Delaware is pleased to announce the winners of our Ride. Record. Reward! Program for May 2016! This month RideShare Delaware launched its new incentives program that rewarded Delaware's clean commuters.  Two lucky commuters were rewarded with a $25 giftcard from Wawa as our thanks for clean commuting.
Amy has been in our program for over ten years, and uses various ways to get to and from work. In May she used transit, carpooling, and biking to get to her job in downtown Wilmington. By using three different ways to get to work she was able to tally 157 miles of clean commuting throughout the month.  We thank Amy for her enthusiasm and dedication to all types of clean commuting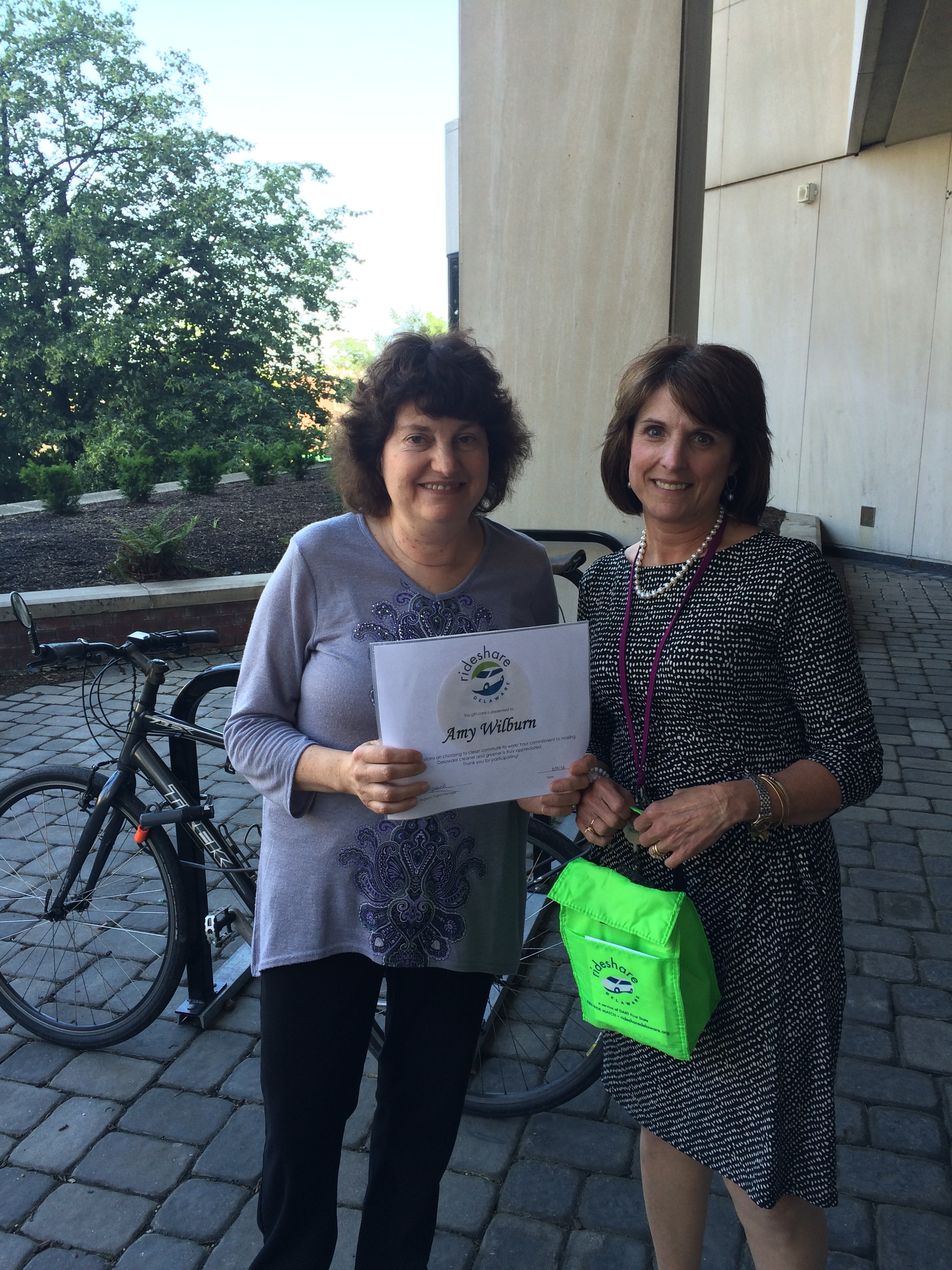 Darrel and a fellow co-worker commute to and from their jobs in Wilmington. Throughout the month of May Darrel and his carpool partner took nearly 100 vehicle miles off the road! Darrel's carpool partner is right on his way to work, making the drive in easy and sensible for both commuters.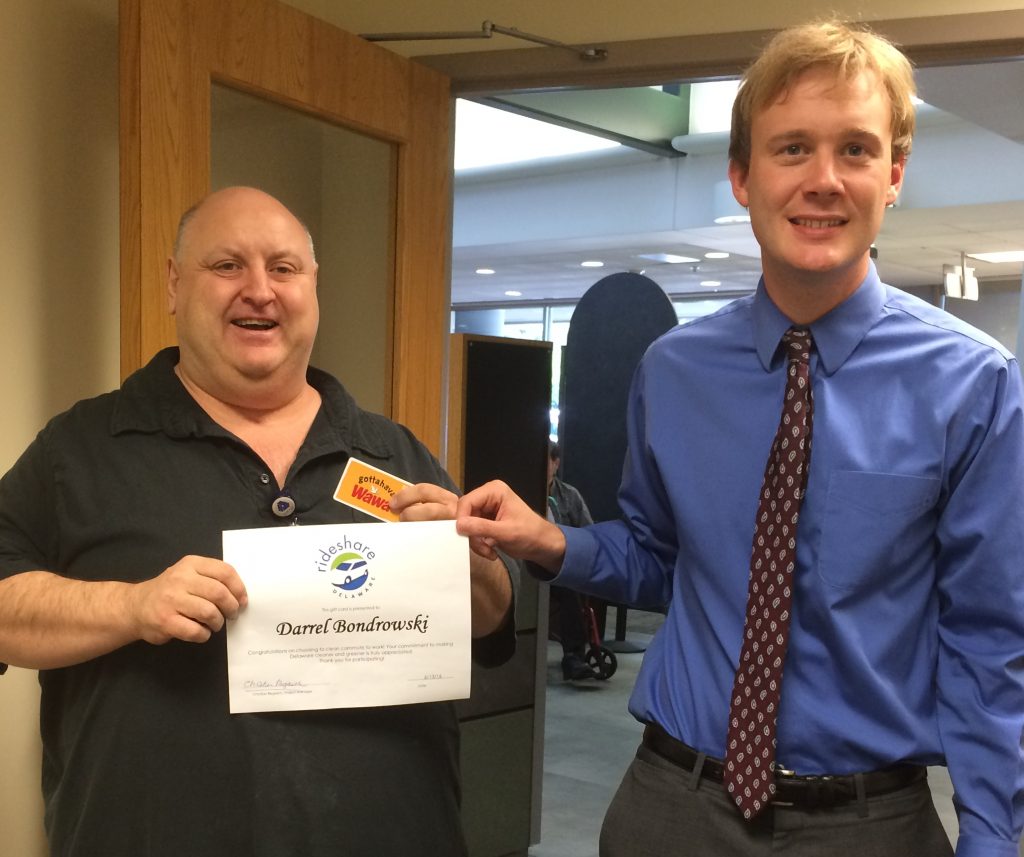 Congratulations to our winners and remember if you didn't win this month, continue to log your miles and you might just be one of our winners for June!