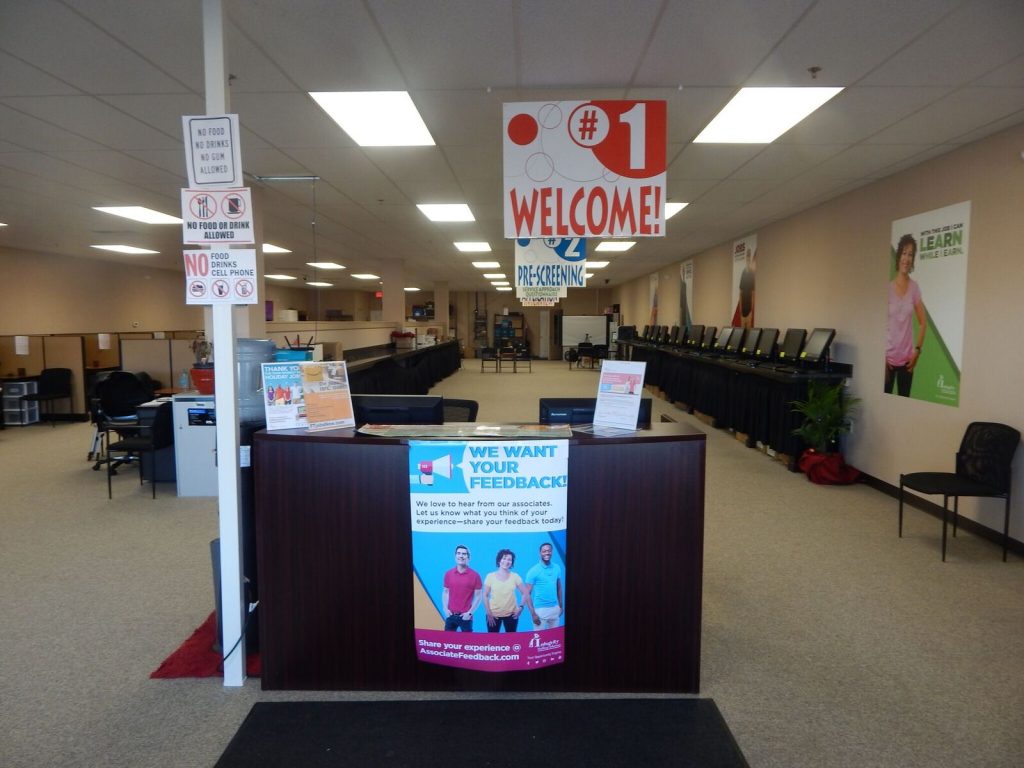 Integrity Staffing
Since November of 2013, Integrity Staffing has been a Gold Level Partner with RideShare Delaware. Integrity Staffing handles the staffing for Amazon's fulfillment centers in Middletown and New Castle. Specifically, during Amazon's peak season in the fall, Integrity is charged with hiring and training the temporary associates to ensure Amazon can meet the demands of their customers. To achieve this, Integrity will bring in anywhere from 1,000 to 5,000 people to man the fulfillment centers, an incredibly daunting task. This large influx of people causes a huge parking issue at the Middletown Fulfillment Center, where the majority of the new hires are placed.
This is when RideShare works directly with Integrity. During the peak hiring season, we routinely attend orientations to speak with new hires about our program. We also work to ensure that when we cannot attend an orientation,  someone from Integrity can speak about RideShare Delaware on our behalf.  Integrity also works with DART First State to ensure that it is providing transportation option for their employees.
Amazon Middletown Employee Transportation Resources include:
Working with DART to subsidize the Route 47 to their site.
A commuter corner where employees can obtain transportation information.
Onsite amenities including: computers, ATMS, lockers and bike racks.
A four day work week.
Information at New Hire Orientations.
Hosting RideShare Delaware Events.
We applaud Integrity's continued commitment to their employees and their efforts in recognizing the transportation challenges they encounter.
Are you looking for work? Consider stopping by one of Integrity's recruitment centers to find what opportunities await you.
Integrity Staffing Solutions – Corporate Headquarters
700 Prides Crossing, Suite 300 Newark, Delaware 19711
Monday – Friday, 8:00am – 5:00pm 
Integrity Staffing Solutions – Opportunity Center
310 Fox Hunt Drive Bear, DE  19701
Monday – Friday, 8:30am – 5:00pm