Tell Two Triumph! Announcing Our $50 Winner.
During October, we challenged commuters to refer their friends to RideShare Delaware. Our annual Tell Two Contest encourages members to spread the word about alternative commuting, and get others to register their commutes at delawarecommutesolutions.org. It's a win-win…more green commuters means less traffic for everyone! This year's lucky winner of the Tell Two Contest is Rochelle Ransom. Rochelle won a $50 Wawa gift card, and commented:
"I cannot thank you enough for delivering the good news that I won the contest! You really made my day when you took the time to present the Wawa gift cards to me in my out-of-the way location. I will continue to spread the word about RideShare to all my family and friends."
Thanks, Rochelle, for helping us spread the word about RideShare Delaware and the benefits of clean commuting!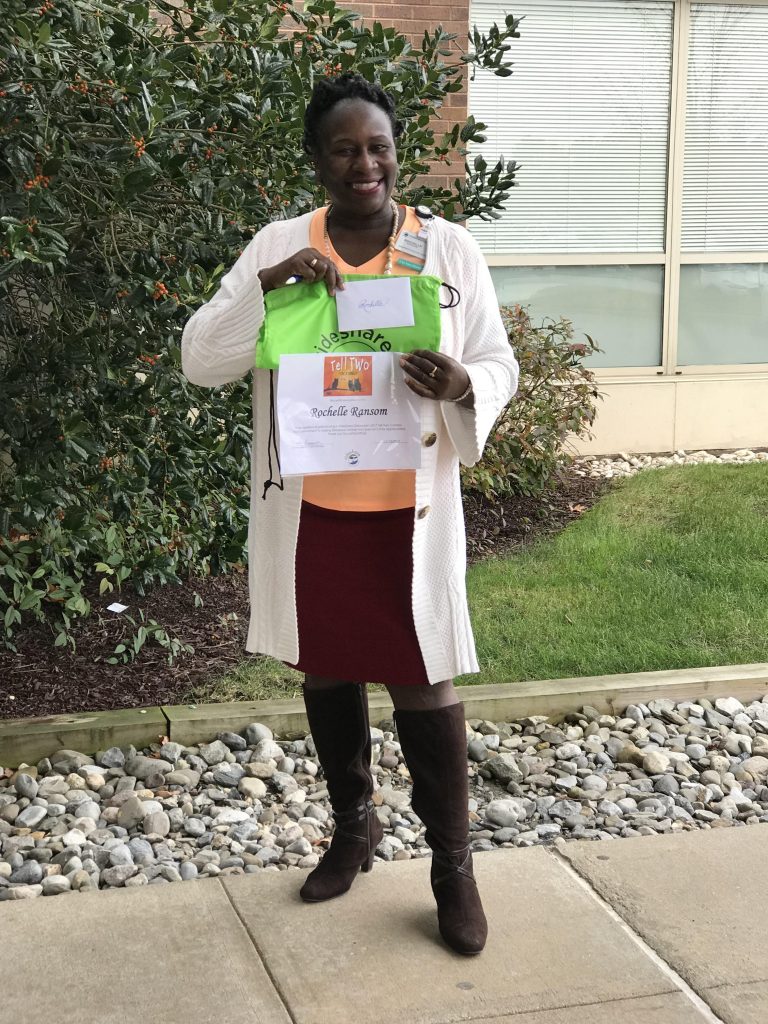 Winning DelDOT Vanpooler Reduces 71 Miles Every Day.
Planner Jared Kaufmann makes his daily commute to DelDOT by vanpool.  He's one of this month's "Ride. Record. Reward!" winners, and he takes home a $25 giftcard to Wawa. Jared lives in Edgemoor and commutes with other DelDOT team members to his job in Dover. Jared and his vanpool partners meet up every day near the DMV's Mid County location.  Then they commute together to the Dover Administrative office.  On his own, Jared takes 71 miles of vehicular traffic from our roadways every day.  That's equal to one single trip from Middletown to Dewey Beach!  Those miles are multiplied when you consider all the members of his vanpool.  We applaud Jared for his commitment to vanpooling and helping Delaware Go Greener.
Think a vanpool might be right for you?  Interested in starting a vanpool at your work site?  Let us help.  Visit our vanpool page for more information.